Airtight PVC Basin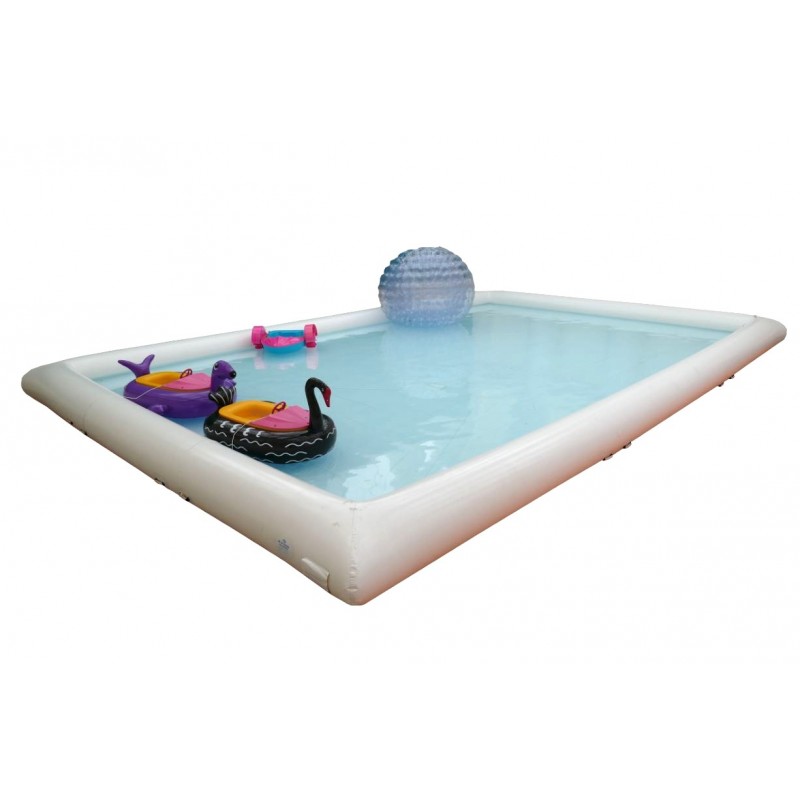 partager
 
Product reference : JI_12_047
In stock
Dimensions :
Width : 8m
Length : 12m
Height : 0,64m
renseignement_product
Contact us
Description
Consider buying an inflatable water pool for your summer entertainment!
What could be more entertaining when it's hot than water activities! This large inflatable pool allows you to create an area dedicated to aquatic activities: here is something to refresh the children during their holidays!
This pool is an inflatable structure that is adored by the youngest. Used as a simple pool of water, they can wade, splash, water each other... Please note that children must always be supervised when they are in the water or in the direct vicinity of the pool. However, we advise you to buy inflatable animations that you can use in your pool.
A pool that can accommodate many activities!
With this white watertight water basin create animations and aquatic attractions easily! With its large dimensions (length 12m x width 8m) this waterproof pool can accommodate many water games that we offer in the catalog and available for purchase on our website: small bumper boats, Mississippi boats, transparent bubbles... You can create a real original aquatic playground in your children's play area.
The White waterproof PVC pool is light, easily transportable and simple to install. It has inflation and deflation caps as well as a water drain. This model also exists in blue color. You can contact us if you would like us to manufacture a custom-made pool in the dimensions and colors of your choice.
Inflation/deflation equipment is not provided with the purchase of your white water pool.
Technical specifications
Total product weight : 130 kg
Dimensions Folded Set :
Documentations
Supplied accessories
 Repair Kit

 Floor tarpaulin
 Assembly instruct...
 Diffuseur de Chlore