COURSE 2 PARTS NERF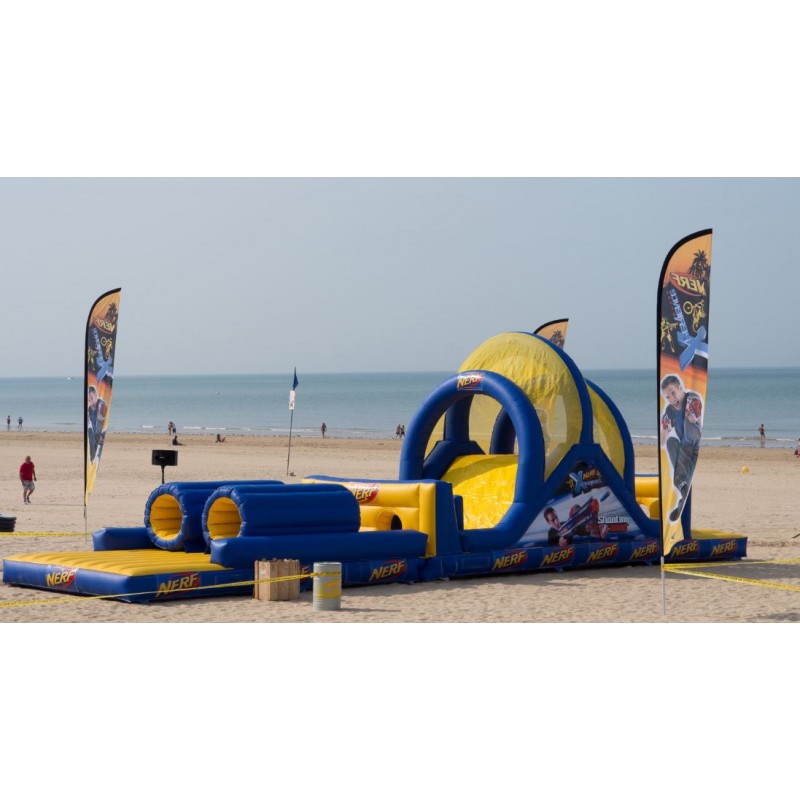 partager
 
Reference produit : XX_99_017
Sur commande
Dimensions :
Largeur : 4m
Longueur : 17m
Hauteur : 5m
renseignement_product
Contact us
Descriptif produits
A TAILORED INFLATABLE COURSE !
From a model in our catalog, we can make a custom inflatable game with the decorations, brand, size and colors of your choice. You can also imagine an inflatable course outside of what we can offer. The possibilities are limitless !
Air et Volume invites you to create your inflatable structure with the image of your company with your colors and logos arranged throughout the route !
PVC canvas 650 g/ m² M2 fire-rated.
The price is quoted ex works.
AFNOR Standards 14960.
Spécifications techniques
Nombre de joueurs max. : 20
Age conseillé : 6 years & up
Compositions : Toile PVC 650 g/m² certifiée M2
Norme : AFNOR 14960
Documentations
Accessoires fournis

 Floor tarpaulin
 Repair Kit
 2 Souffleries 1,5 KW
 Assembly instruct...
 Slinging halyard
 Guarantee 3 years
 Stakes
Sur le même thème :