Chateau Mcdonald's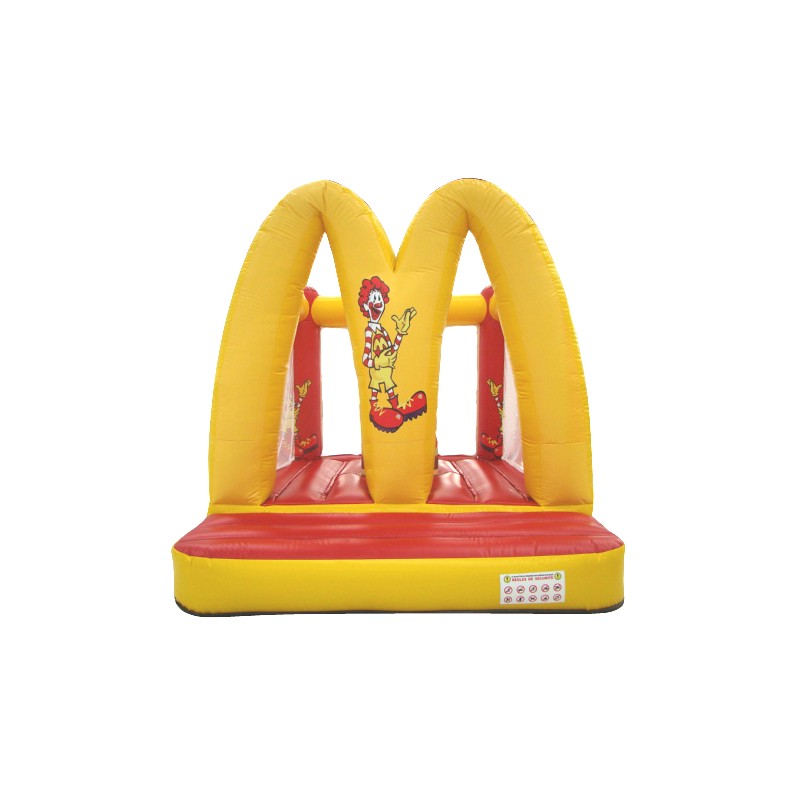 partager
 
Reference produit : SS_M09_28
Sur commande
Dimensions :
Largeur : 3m
Longueur : 4m
Hauteur : 3m
renseignement_product
Contact us
Descriptif produits
Custom Bouncy Castle for McDonald's Restaurants
Air et Volume produced a custom inflatable game for the McDonald's fast food chain. This bouncy castle has a jumping area and a central obstacle in the shape of a burger.
The custom inflatable structure is also an effective marketing tool. Indeed, the logo of the famous Fast Food is directly integrated at the entrance of the game and children must pass under this logo to be able to enter the game. In addition, the red and yellow colors and the presence of the mascot of McDonald's restaurants on the edge of the game recalls the McDonald's theme. It is a unique and fully personalized inflatable structure.
Choose an inflatable game like your restaurant to liven up your outdoor spaces, attract families and children and offer new entertainment activities.
Another tailor-made game for McDonald's restaurants !
 
Discover another of our bouncy castles for McDonald's restaurants. This represents the mascot of the Happy Meal children's menus.

PVC fabric 650 g / m² M2 certified.
AFNOR 14960 standard
Spécifications techniques
Nombre de joueurs max. : 10
Age conseillé : 2 years & up
Total product weight : 100 kg
Compositions : Toile PVC 650 g/m² certifiée M2
Norme : AFNOR 14960
Documentations
Accessoires fournis
 Assembly instruct...
 Slinging halyard
 Stakes
 1 Soufflerie 1,1 KW

 Floor tarpaulin
 Guarantee 3 years
 Repair Kit
Sur le même thème :