Avignon Festival Bouncy Castle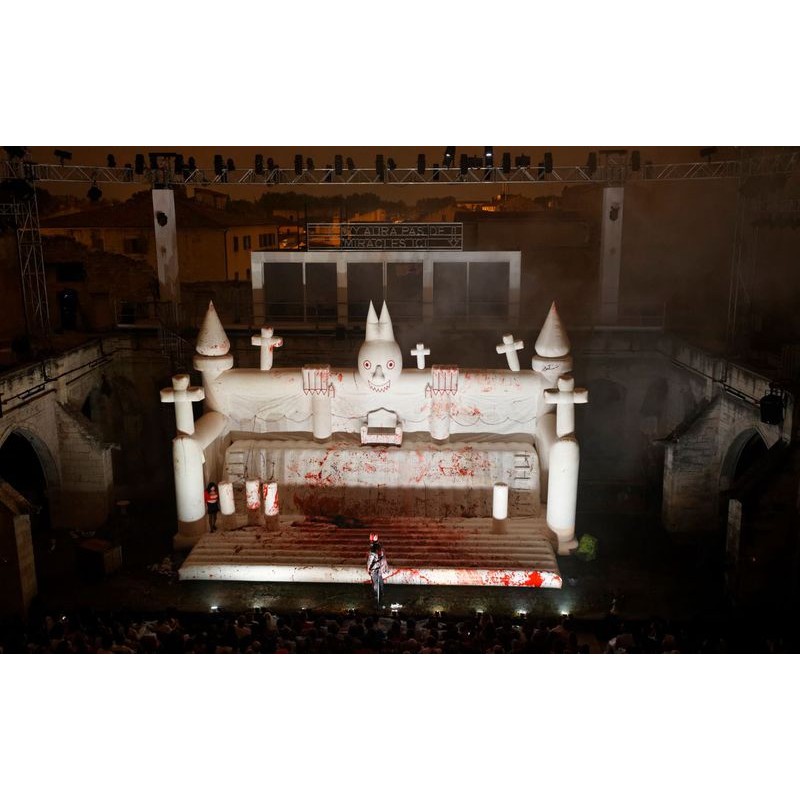 partager
 
Reference produit : XX_99_018
Sur commande
Dimensions :
Largeur : 12,50m
Longueur : 6,60m
Hauteur : 7,50m
renseignement_product
Contact us
Descriptif produits
A unique bouncy castle for all your events !
From any model in our catalog, we can make a custom inflatable game with the decorations, size, theme and colors of your choice to give new visibility to your event operations as for this structure inflatable for the Avignon Festival. An Inflatable Castle specially designed for the French play "Au moins j'aurai laissé un beau cadavre" (At least I will have left a beautiful corpse) by Vincent Macaigne.
Air et Volume invites you to discover the whole range of custom inflatable games.
PVC fabric 650 g / m² M2 certified.
AFNOR 14960 standard
Spécifications techniques
Total product weight : 500 kg
Compositions : Toile PVC 650 g/m² certifiée M2
Norme : AFNOR 14960
Documentations
Accessoires fournis
 Guarantee 3 years
 1 Soufflerie 1,5 KW
 Stakes
 Slinging halyard
 Repair Kit

 Floor tarpaulin
 Assembly instruct...
Sur le même thème :