Monster Hunter Mushroom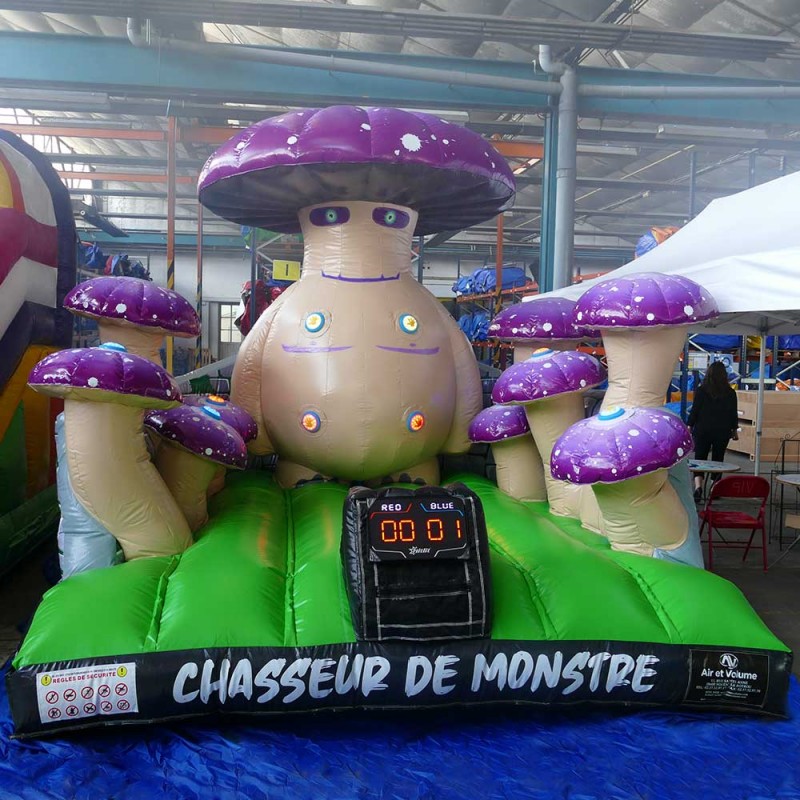 partager
 
Reference produit : JI_21_126
En stock
Dimensions :
Largeur : m
Longueur : m
Hauteur : m
renseignement_product
Contact us
Descriptif produits
Monster Hunter - Mushroom : An Interactive Inflatable Game !
Discover our Mushroom Monster inflatable game: it is a game specially designed to be used with our interactive Buzz Flash game. You can easily insert the 10 Buzz'Flash targets in the spaces provided for this purpose, on the monster in the middle of the attraction but also on the mushrooms to the right and left of the structure. A space is also provided at the entrance of the game to install the enclosure and the score screen. The Buzz'Flash suitcase is included with the purchase of this inflatable game!
The Buzz'Flash game lets you create mini-games within this small inflatable structure. A big and scary mushroom-shaped monster is waiting for you to start the game. Take on the Giant Mushroom Monster!
This interactive game can be used by children as well as adults.
You can decide at any time to use this inflatable as a simple jumping structure. Children will be able to have fun jumping in the inflatable structure and challenging the giant monster. Thrills guaranteed!
Buzz'Flash suitcase included with this Mushroom Monster Inflatable Game.
Spécifications techniques
Nombre de joueurs max. :
Age conseillé : 6 years & up
Total product weight : kg
Compositions : Toile PVC 650 g/m² certifiée M2
Norme : AFNOR 14960
Documentations
Accessoires fournis
 Slinging halyard
 Guarantee 3 years
 Écran, Cibles et ...
 Assembly instruct...
 1 Soufflerie 1,1 KW
 Repair Kit
 Stakes

 Floor tarpaulin
Sur le même thème :