Inflatable Shooting Arena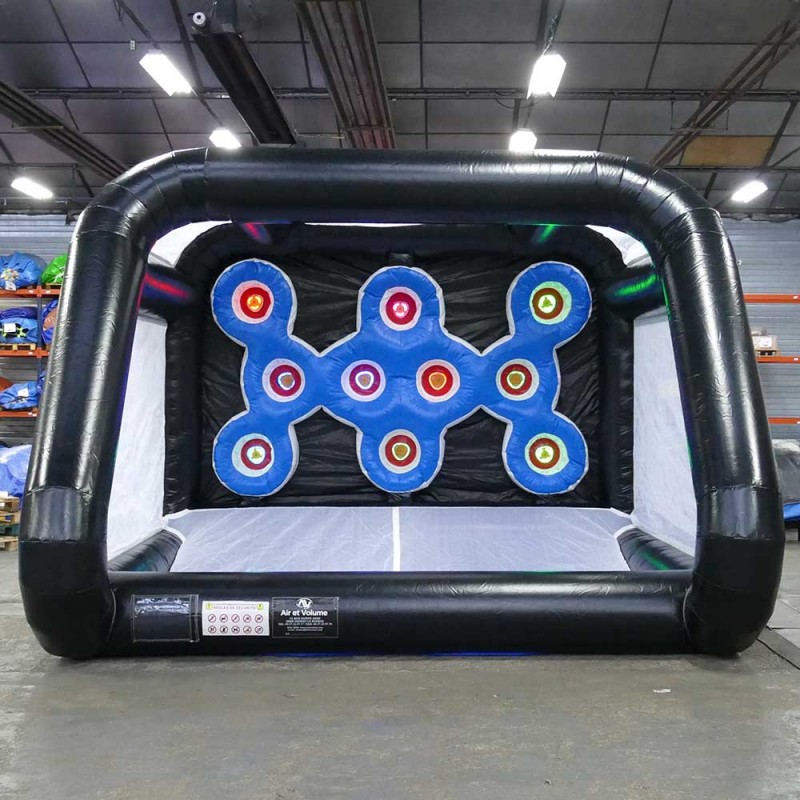 partager
 
Reference produit : JI_20_122
En stock
Dimensions :
Largeur : 3,95m
Longueur : 4,45m
Hauteur : 3,20m
renseignement_product
Contact us
Descriptif produits
An Inflatable Shooting Arena !
This shooting arena has 10 slots that can accommodate our interactive Buzz'Flash targets. This inflatable arena allows 2 teams to compete in shooting games with pistols, archery ... The team that shoots the most targets of its color within the time limit wins the game. The walls Inflatables and protective nets allow the projectiles to remain within the playing field. These balls are then easily recovered thanks to the inclined net at the base of the structure. Choose from 4 shooting game modes to spice up your shooting games!
The Inflatable Shooting Arena is of course compatible with our Buzz'Flash Interactive Targets.
The advertised price is from Nogent-le-Rotrou.
Buzz'Flash suitcase and NERF pistols not included when purchasing the Shooting Arena.
Spécifications techniques
Nombre de joueurs max. :
Age conseillé : 6 years & up
Total product weight : kg
Compositions : Toile PVC 650 g/m² certifiée M2
Norme : AFNOR 14960
Dimension Palette :
Documentations
Accessoires fournis
 Repair Kit

 Floor tarpaulin
 Slinging halyard
 Assembly instruct...
 1 Soufflerie 1,1 KW
 Stakes
 Guarantee 3 years