Ball Trap Chicken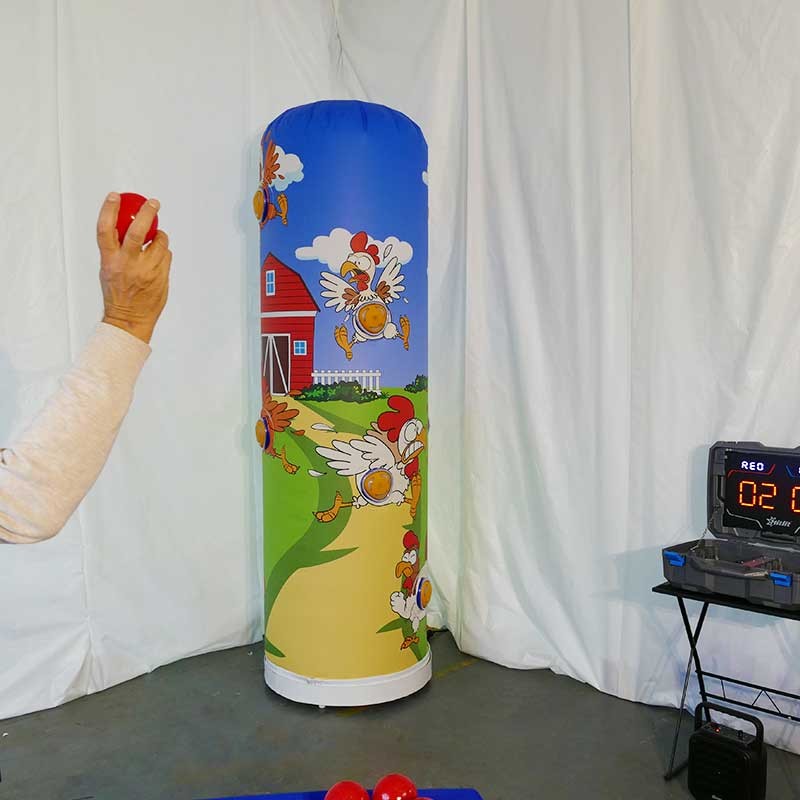 partager
 
Product reference : JI_20_124
On demand
Dimensions :
Width : m
Length : m
Height : m
renseignement_product
Contact us
Description
Ball Trap Chicken : A Spinning Inflatable Column for Buzz'Flash
Aim for the Hens to score points! The Poulette Inflatable Column is used with our interactive game Buzz'Flash Shooting Game. The targets take place on our hens and the funniest thing happens: you have to shoot them! For more difficulty, the column turns on itself. 2 teams compete in 4 speed mini-games. Thanks to these 4 game modes, players can have hours of fun. The Inflatable Hen Column allows you to use the interactive Buzz'Flash game in a small space. This game is very easy to set up and takes up little space. The Ball Trap in the colors of your Park! This inflatable column is fully customizable with the colors and themes of your park or play area.
The Inflatable Column Ball Trap Poulette in video:
Technical specifications
Number of players max. : 15
Recommended age : 6 years & up
Total product weight : kg
Documentations
Supplied accessories
 Assembly instruct...
 copy of 1 Souffle...
 Repair Kit
 copy of 20 Balles
 Slinging halyard