Train Tunnel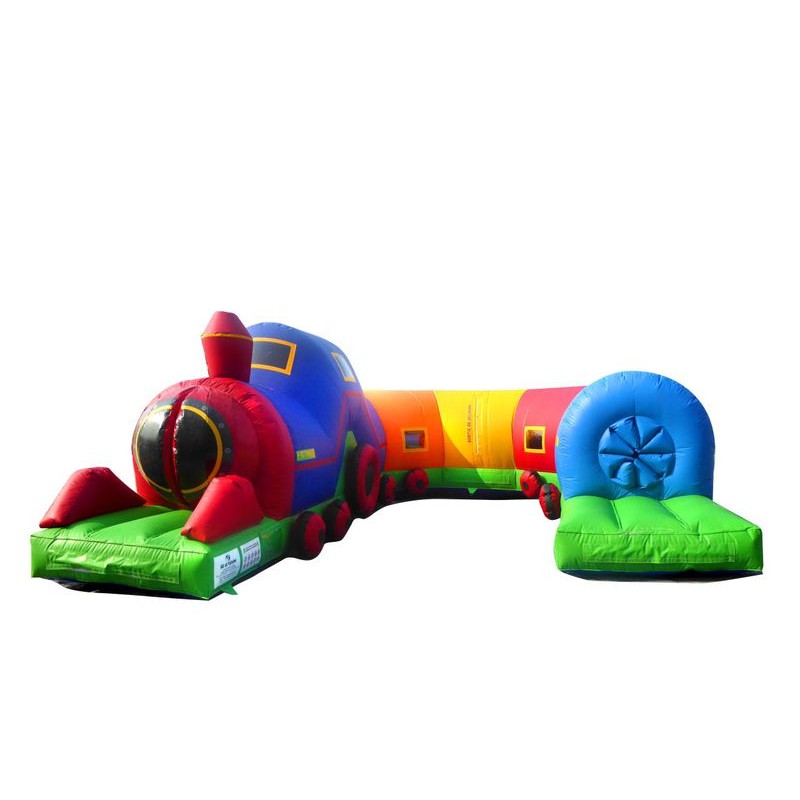 partager
 
Product reference : TU_16_007 S
On demand
Dimensions :
Width : 10m
Length : 8m
Height : 3,30m
renseignement_product
Contact us
Description
IN THIS TRAIN HIDE AN INFLATABLE TUNNEL AND ITS LOT OF OBSTACLES !
Where do I come from ? The locomotive or the end of the wagon? Lets go see ! But ? There is no seat on this train! Inflatable tubes, I have to sneak in, arcs of a circle, I'm going to crawl underneath, oh a staircase! I come upstairs and wow a slide ! This train is much funnier than the one I take to see Granny !
True course game, this train hides many surprises! Inside, you find yourself in a bright and colorful inflatable tunnel. If this inflatable structure is accessible from the age of two, the obstacles will amuse users of all ages. Young and old will develop techniques of all kinds to manage to overcome different obstacles according to their size, their physical capacity ... and to, finally, get out of the inflatable tunnel.
Like every inflatable tunnel offered by Air et volume, this train ensures high safety for its users. For this, the entire production chain relies on quality. It meets AFNOR EN 14960 standards. Do you want an inflatable train tunnel in your image ? We make your structure tailor-made. Do not hesitate, contact us.
PVC canvas 650 g/ m² M2 fire-rated.
The price is quoted ex works.
Technical specifications
Number of players max. : 20
Recommended age : 2 years & up
Total product weight : 230 kg
Composition : Toile PVC 650 g/m² certifiée M2
Standard : AFNOR 14960
Dimensions Folded Set :
Documentations
Supplied accessories
 Repair Kit
 Slinging halyard
 Stakes

 Floor tarpaulin
 Assembly instruct...
 1 Soufflerie 1,1 KW
 Guarantee 3 years
 1 Soufflerie Héli...