Bull Tunnel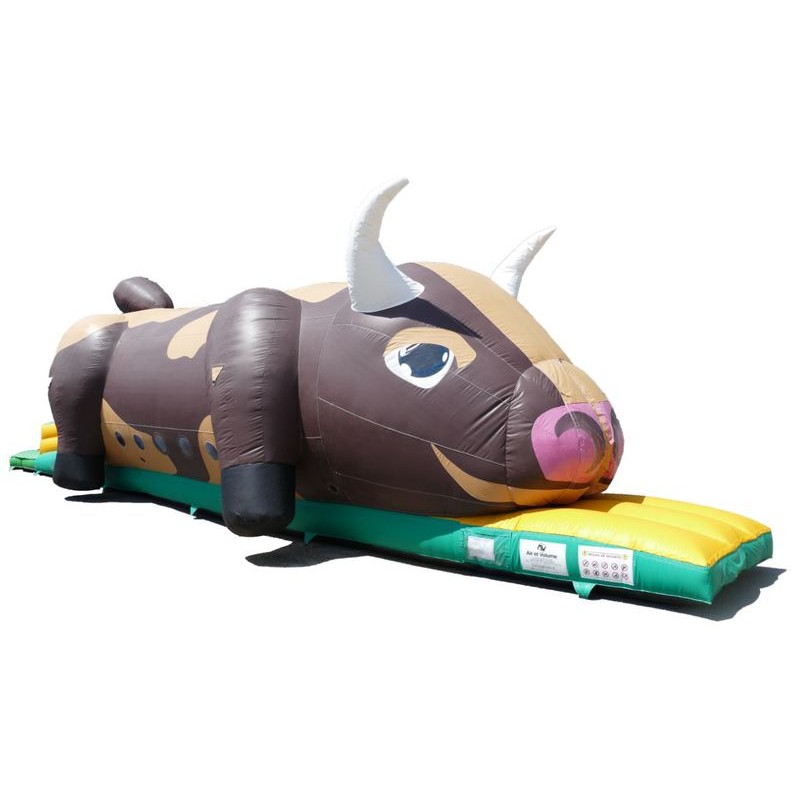 partager
 
Product reference : TU_18_012
On demand
Dimensions :
Width : 5,40m
Length : 15m
Height : 4m
renseignement_product
Contact us
Description
INFLATABLE TUNNEL IN THE FORM OF A BULL !
The Tunnel Taureau is a very large inflatable bull-shaped game that can be seen from a distance and which attracts all children. Children enter through the mouth of the bull and exit the game at the other end by a slide. Many obstacles are found inside this Taurus shaped tunnel. Little adventurers will find themselves facing a real inflatable course between vertical studs, arches, young bull in the shape of a pommel horse, climbing and even a slide! There will be many challenges to be able to escape from the bull !
PVC fabric 650 g / m² M2 certified.
The Taureau Tunnel meets AFNOR 14960 safety standards.
The price announced is from Nogent-le-Rotrou.
Technical specifications
Number of players max. : 20
Recommended age : 2 years & up
Total product weight : 240 kg
Composition : Toile PVC 650 g/m² certifiée M2
Standard : AFNOR 14960
Dimensions Folded Set :
Avec Toboggan(s) : Oui
Avec Toit : Oui
Thème : Ferme
Thème : Animaux
Documentations
Supplied accessories
 Slinging halyard
 Assembly instruct...
 Guarantee 3 years
 1 Soufflerie Héli...
 Repair Kit

 Bâche de sol
 1 Soufflerie 1,1 KW
 Stakes