Slide M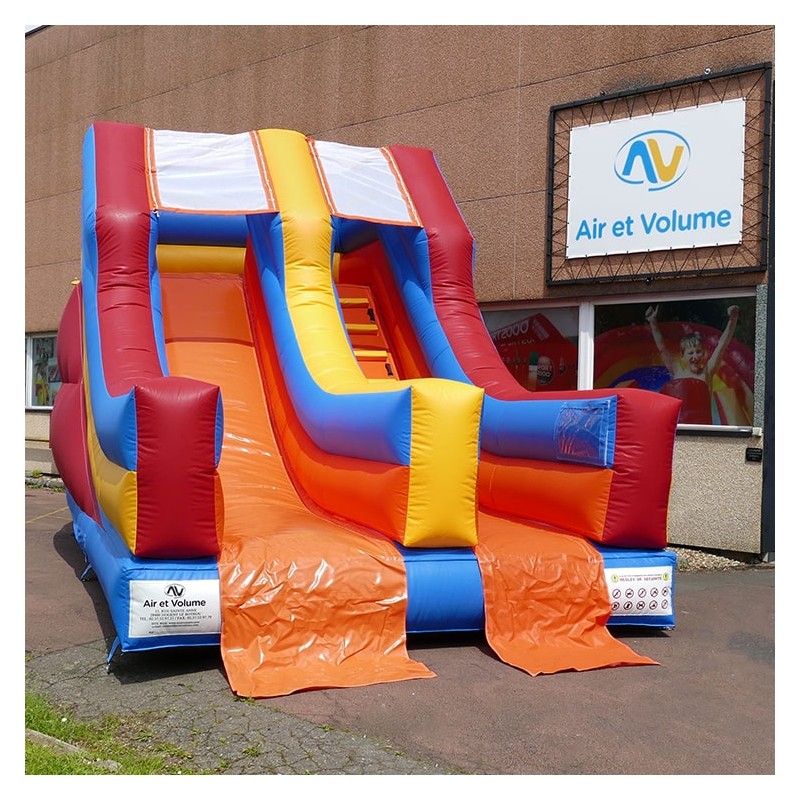 partager
 
Reference produit : TG_19_027
Sur commande
Dimensions :
Hauteur Plateforme : 2,50m
Largeur : 3,30m
Longueur : 6,40m
Hauteur : 4m
renseignement_product
Contact us
Descriptif produits
Little ones and grown-ups will be able to climb and slide in an always festive and cheerful atmosphere !
This very colorful slide, the first in our range of inflatable slides, is a compact and lightweight inflatable attraction. The sliding action begins at a height of 3 m and the protection nets will ensure the children's security.
Air et Volume invites you to discover the entire range of our inflatable slides with different sizes, colors and different themes.
On all the models of the range of our inflatable slides, Air et Volume guarantees, thanks to 33 years of existing know-how in the making of inflatable structures, a very high-quality manufacturing of its inflatable structures accomplished with high-resistance materials (double and fourfold sewings, AFNOR Standards 14960).
PVC fabric 650 g/ m² M2 fire-rated.
The price is quoted ex works.
Spécifications techniques
Age conseillé : 2 years & up
Total product weight : 160 kg
Compositions : Toile PVC 650 g/m² certifiée M2
Norme : AFNOR 14960
Nombre de joueur par heure :
Documentations
Accessoires fournis

 Floor tarpaulin
 Repair Kit
 Guarantee 3 years
 Assembly instruct...
 1 Soufflerie 1,5 KW
 Slinging halyard
 Stakes
Sur le même thème :