Galaxy Slide L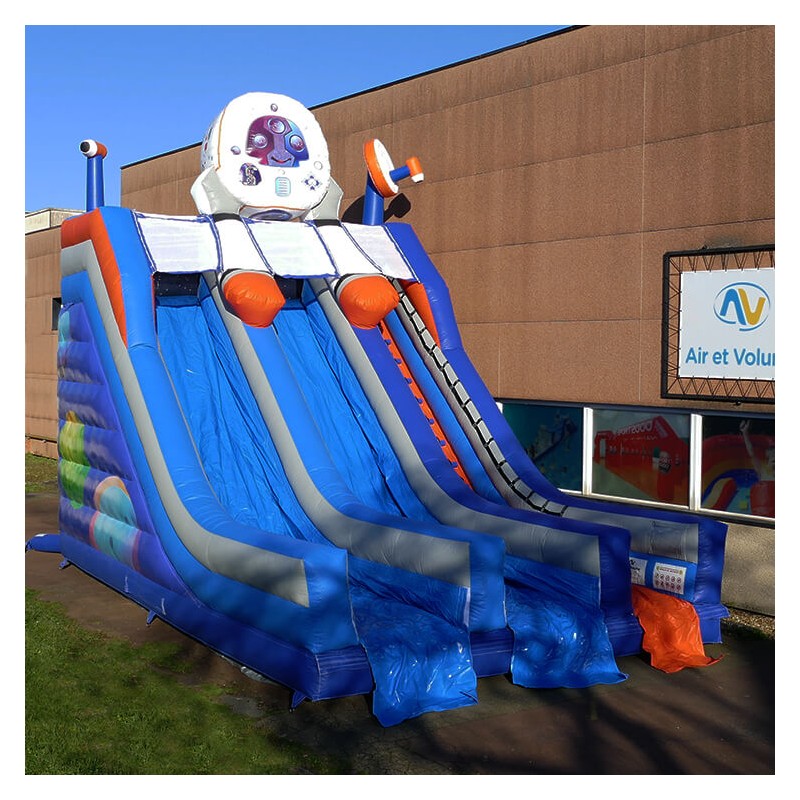 partager
 
Reference produit : TG_19_034
Stock limité
Dimensions :
Hauteur Plateforme : 4m
Largeur : 5,20m
Longueur : 9m
Hauteur : 7,20m
renseignement_product
Contact us
Descriptif produits
AN INFLATABLE SLIDE TO EXPLORE THE UNIVERSE !
Conquer space with this inflatable Galaxie slide. This space-themed, double-track inflatable slide will bring crazy stories to little astronauts. Climb to the top of the space shuttle you will find a mysterious character who will want to have fun with you. And hop ! The descent brings us back to Earth very quickly !
The platform of the inflatable slide is 4 meters high. Children will love inventing stories of space battles, exploring new planets or discovering new forms of life. It's a game that will spark their imagination!
AFNOR 14960 standard
PVC fabric 650 g / m² M2 certified.
The price announced is from Nogent-le-Rotrou.
How to transform your Inflatable Slide into an Aquatic Slide
Spécifications techniques
Age conseillé : 6 years & up
Total product weight : 380 kg
Compositions : Toile PVC 650 g/m² certifiée M2
Norme : AFNOR 14960
Nombre de joueur par heure :
Documentations
Accessoires fournis
 1 Soufflerie 1,5 KW
 Assembly instruct...

 Floor tarpaulin
 Stakes
 Guarantee 3 years
 Repair Kit
 Slinging halyard
Sur le même thème :