Delirush Module course 8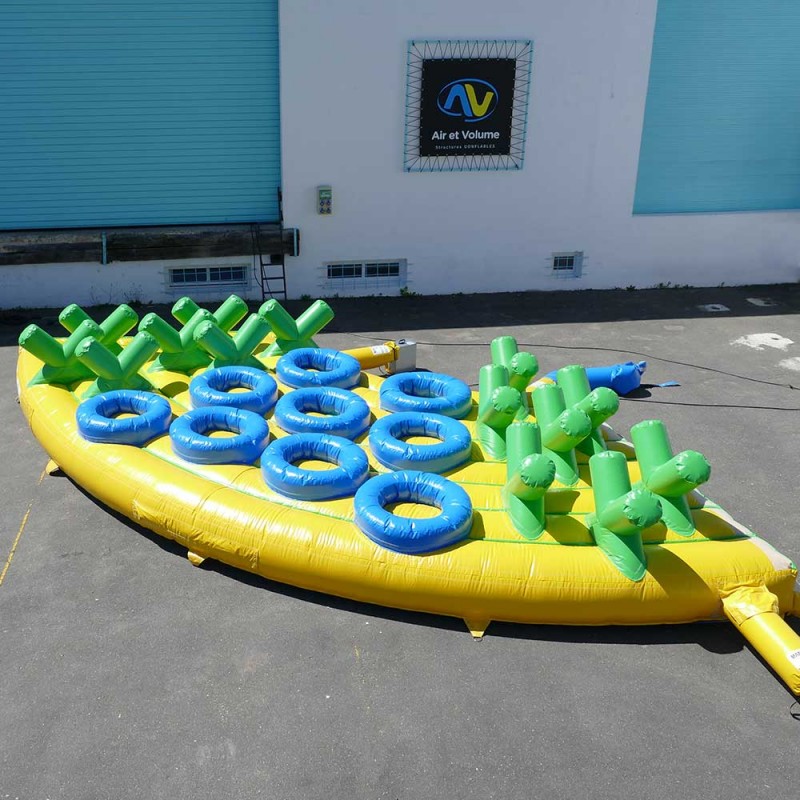 partager
 
Product reference : MODULE 8
Limited stock
Dimensions :
Width : 6,75m
Length : 6,75m
Height : 1,30m
renseignement_product
Contact us
Description
An additional Module for your Giant Délirush Course !
This quadrant inflatable module compatible with all other Délirush modules allows you to create a turn within your modular inflatable course. It is a very practical module if your play area has constraints linked to a lack of space. Indeed, by adding this bend you can thus bypass various obstacles or along your terrain. You can even combine it with our other quarter-circle module (module number 9) by placing it after this one to create a "U-turn" and start again on new Délirush modules. Like all the other inflatable course modules for Délirush, you can insert this module anywhere on your course. This new Curve-shaped
Module for Délirush offers you even more possibilities for creation !
This inflatable module for Délirush is not only a simple turn, it is also a module with obstacles to overcome. It thus comprises hoops inspired by the obstacles of crossing tires that one finds in the "Boot Camp" as well as inflatable crosses difficult to circumvent. This turn for Délirush will therefore be an inflatable module having its place completely within an obstacle course!
Technical specifications
Number of players max. : 10
Recommended age : 6 years & up
Total product weight : kg
Composition : Toile PVC 650 g/m² certifiée M2
Standard : AFNOR 14960
Documentations
Supplied accessories
 Stakes
 Guarantee 3 years
 Assembly instruct...
 Slinging halyard

 Floor tarpaulin
 Repair Kit
 1 Soufflerie 1,5 KW