Delirush Part 5 : DNA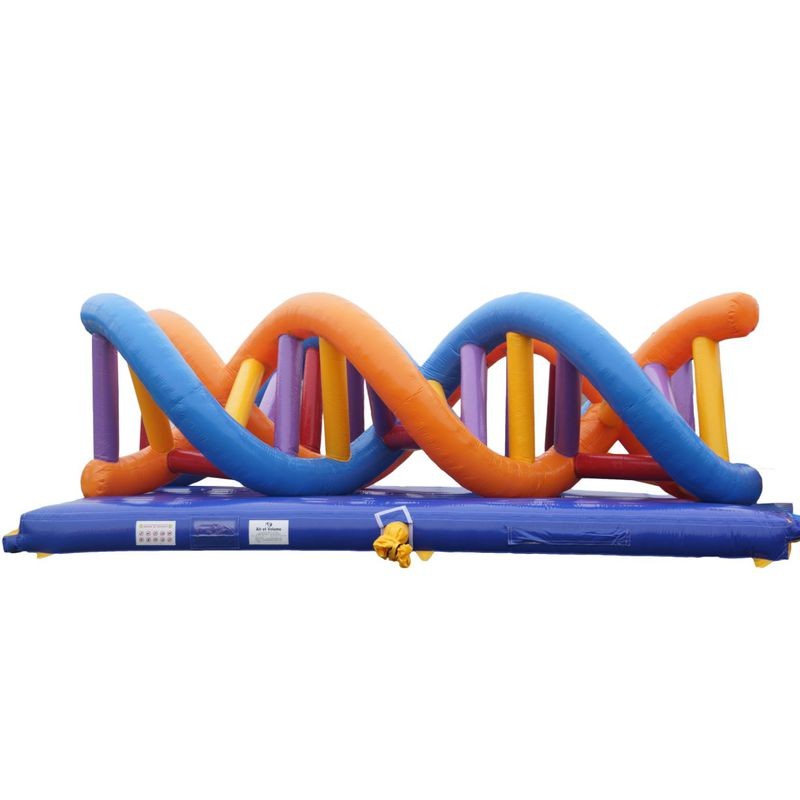 partager
 
Product reference : Module 5
On demand
Dimensions :
Width : 6,60m
Length : 9,50m
Height : 3,50m
renseignement_product
Contact us
Description
THE DOUBLE PROPELLER MODULE OF THE DELIRUSH INFLATABLE COURSE
Module 5 is the largest of our modules for creating giant Délirush inflatable courses. Its double helix shape reminiscent of DNA is a real challenge for children. You will have to slip between the inflatable tubes, crawl, climb and jump to get out of the two arms of the module. The progression between the 2 propellers will be more complicated than expected.
Create a unique inflatable course thanks to all our modules !
This inflatable module can be used with our other Délirush modules to create a unique giant inflatable course! You can choose from all of our modules in our "Modular Course" range and select those that will form your course. All our modules can be associated with each other regardless of the order of placement: This module 5 can also be positioned at the entry or exit of the course. You can also, from time to time, swap certain modules between them to create something new within your course. The more modules you have, the more you will be able to design unique and immense courses. The price announced is from Nogent-le-Rotrou.
AFNOR 14960 standard
PVC fabric 650 g / m² M2 certified.
The price announced is from Nogent-le-Rotrou.
Technical specifications
Number of players max. : 15
Recommended age : 6 years & up
Total product weight : 300 kg
Composition : Toile PVC 650 g/m² certifiée M2
Standard : AFNOR 14960
Documentations
Supplied accessories
 Assembly instruct...
 1 Soufflerie 1,5 KW
 Stakes
 Repair Kit
 Slinging halyard

 Floor tarpaulin
 Guarantee 3 years