Inflatable Target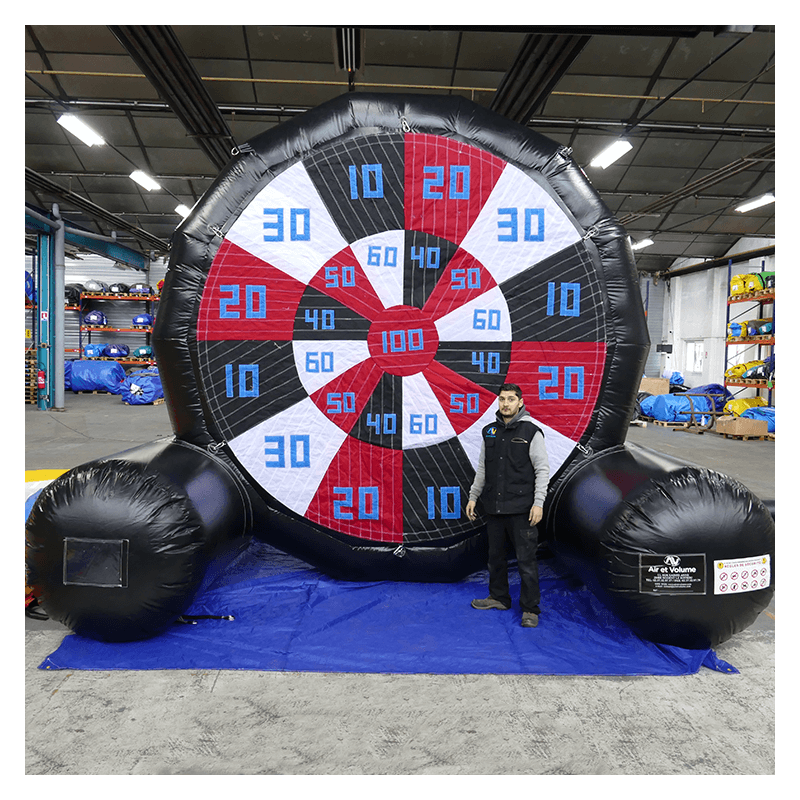 partager
 
Reference produit : JI_19_119
En stock
Dimensions :
Largeur : 4,80m
Longueur : 3,30m
Hauteur : 4m
renseignement_product
Contact us
Descriptif produits
Ventilated Target: Prepare for the Foot Darts animation !
This Target Foot inflatable structure is a very fun animation! Aim just to get the highest number of points. This inflatable game consists of a double-sided velcro target and several velcro balls. The object of the game is to shoot the balloons towards the target. Precision will be required for the ball to grip the center of the target and thus collect the maximum number of points. With this Inflatable Foot Target, you can create real competitions.
Inflatable target supplied with 10 velcro balls (female velcro).
Possibility to buy Velcro balls and a telescopic landing net to catch the scratched balloons at the top of the target.
Spécifications techniques
Age conseillé : 6 years & up
Total product weight : 70 kg
Compositions : Toile PVC 650 g/m² certifiée M2
Norme : AFNOR 14960
Documentations
Accessoires fournis
 Repair Kit
 10 Ballons Velcro
 Stakes
 Guarantee 3 years
 Épuisette Télesco...
 Slinging halyard

 Floor tarpaulin
 Pompe à main pour...
 1 Soufflerie 1,1 KW
 Assembly instruct...
Sur le même thème :