Bumper Ball Adult TPU Green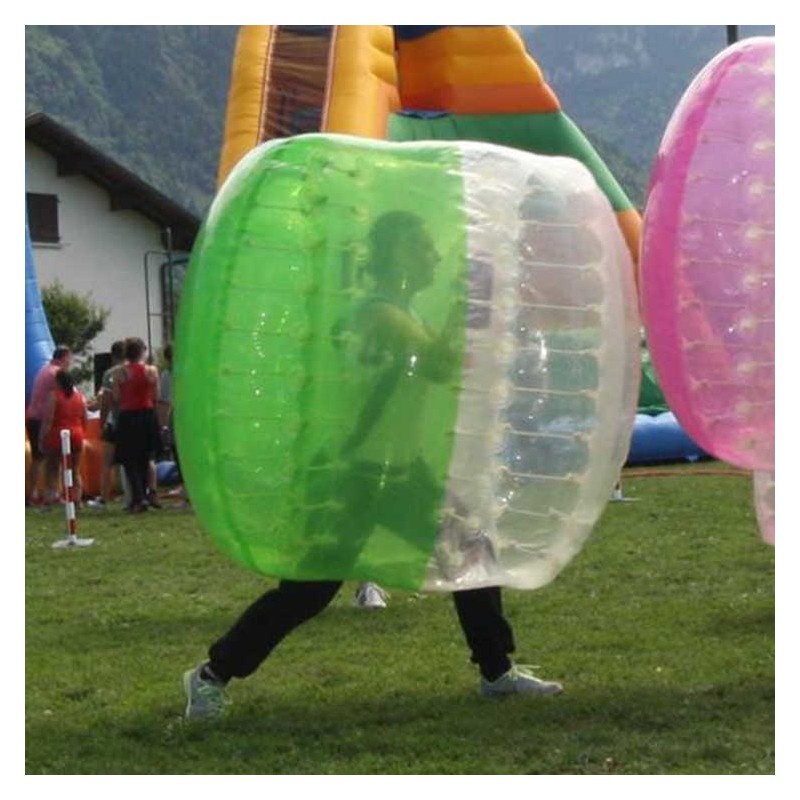 partager
 
Product reference : JI_15_072VERT
In stock
Dimensions :
Width : 1,50m
Length : 1,50m
Height : 1,20m
renseignement_product
Contact us
Description
Thanks to Bumper Balls, Create a fun and fashionable sporting event !
Play soccer in giant inflatable bubbles, the Bumper Balls! Protected by the Bumper Balls, the adults collide like human bumper cars while playing soccer. Before the kick-off whistle, you climb from your head to your knees in a huge double-skinned bubble made of very resistant TPU (Thermoplastic Polyurethane). You are now wrapped up in your giant personal Airbag! So you will be ready to throw yourself at the opponent to destabilize or make him fall or to be knocked down yourself and find yourself upside down in complete safety! The triple security system offered by Air and Volume (the air bubble all around acts as a buffer, two handles to hold onto and a safety harness) allows you to organize original football matches in complete safety in the air free as inside. The Bumper Ball (also available in red or pink to form different teams) has a diameter of approximately 1.50 m.
The Bumper balls are space saving, quick to inflate and deflate and let you organize creative events that will always have a great success (football games...)
TPU (Thermoplastic polyurethane): soft and resistant material
Thickness: 0.7 mm
To be used without watch, chain-bracelet, bracelet, ring or other jewel, without belt nor clothing with zip closure and metal buttons, without hairclips or -pins.
The price is quoted ex works.
Technical specifications
Number of players max. : 4
Recommended age : 12 years & up
Total product weight : 11 kg
Documentations
Supplied accessories
 Repair Kit