THE AIR AND VOLUME COMPANY!
AIR ET VOLUME AND THE HISTORY OF INFLATABLES IN FRANCE

The inflatable appeared in the 20th century and came from Anglo-Saxon countries (United States, England), but in 1984, France showed up with the company "CONTACT PRODUCTION" created by Renaud MAZOYER (Current CEO of the company AIR ET VOLUME), whose manufacturing workshops were located in PESSAC in Gironde.

No market existed at that time, in the use of inflatables and Renaud MAZOYER and his team fought to impose the technique of inflatables in: GAMES, SIGNAGE, DECORS, POS and COSTUMES.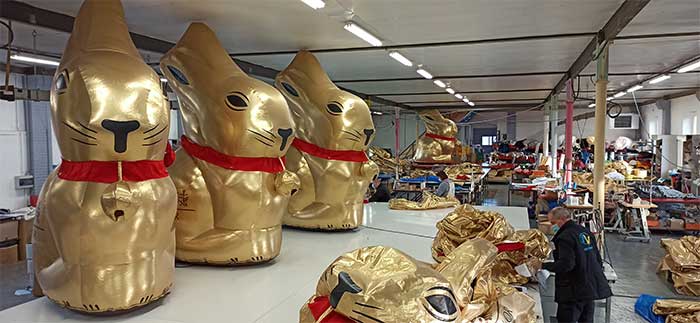 Very quickly, many professionals were convinced by the high technicality of inflatable manufacturing developed by Renaud MAZOYER: television through Guy LUX and INTERVILLES, JEUX SANS FRONTIERES, LE GRAND JOURNAL DE CANAL+, but also with EURODISNEY PARK, PARC ASTERIX, EUROPE 1 tours, RTL, CLUB MED, etc... In the 80s, Air et Volume was the only MANUFACTURER in France. Then came distributors of foreign manufacturers and later with the Internet, globalization set in motion.

Air and Volume: Over 35 years of experience in inflatables for professionals

Since 1984, Air et Volume only manufactures inflatable structures. Air et Volume has therefore developed reliable techniques and identified the right materials to reinforce Air et Volume inflatable games.

Air et Volume claims the AFNOR EN 14960 STANDARD, and all our inflatable games (inflatable castles, inflatable slides, inflatable courses, inflatable soft mountains, inflatable water games, etc.), are subject, from their creation, to the requirements of this standard. AFNOR EN 14960 and can only be approved by the Air and Volume "Quality Office" if they fully meet the specifications imposed by this standard.

Air et Volume responds to all requests: FRENCH CREATION and MANUFACTURING, CREATION and MANAGEMENT of FRENCH MANUFACTURING / FOREIGN ASSEMBLY.

Air et Volume in 2022, it's 3,200 m² of workshops + 2,000 m² of covered storage in NOGENT-LE-ROTROU, 130 km south-west of Paris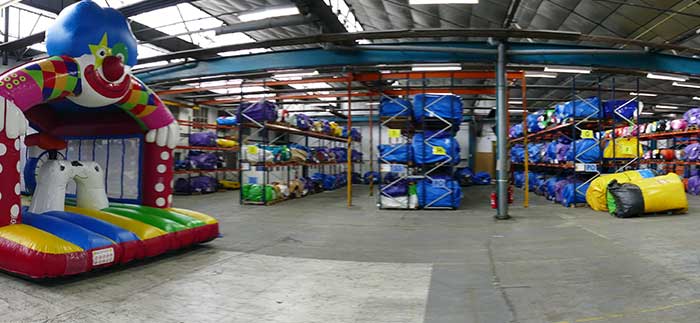 THE AIR AND VOLUME WARRANTY: 3 YEARS
All Air and Volume games are guaranteed for 3 years.

This guarantee, unique in France, is due to the high quality of Air et Volume materials, assembly techniques and Air et Volume reinforcements. Air et Volume combines the techniques of sewing, hot welding, high frequency welding and gluing.
PROMISE TO REDEMPTION OF YOUR INFLATABLE GAME AFTER 3 YEARS
Air et Volume guarantees you the purchase of your inflatable game after three years at 30% of the new purchase price excluding tax (As part of the purchase of a new new inflatable game, of equivalent value)

For example: You buy a new inflatable game for €3,000 excluding tax on January 1, 2022. We will buy it back from you (if you wish) at 30% of its new purchase price, i.e.: €900 excluding tax on January 1, 2015 ( deadline for recovery at this rate).