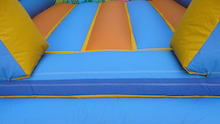 All the mattresses of our inflatable games are strengthened with an additional PVC layer at the seams of the crosspiece.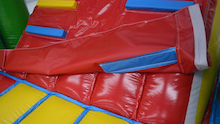 All heavily strained areas (inflatable slides, stepped climbs, tunnels...) are strengthened by an additional PVC covering tarpaulin that is velcro-fastened so they can be changed easily.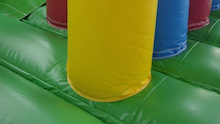 All obstacles on the inflatable games are strengthened, especially at the junction seams of the mattress with a fourfold stitching.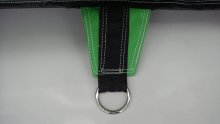 All fastening lugs on our inflatable games are strengthened and the metal rings are closed/welded and treated with an antirust coating.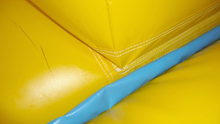 We pay particular attention to the sensitive areas of our inflatable games and strengthen them with double and quadruple stitches so that our games wear in a uniform manner.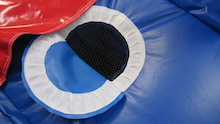 In the closed zones of inflatable games, we incorporate water discharge openings into the mattress to facilitate the cleaning of the structures.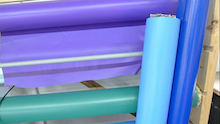 All tarpaulins used for the manufacture of our inflatable games are between 610 and 650g/m² and are M2 fire-rated and treated with an UV protection.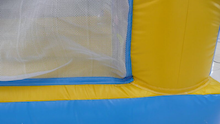 All nets used on our inflatable games have a fine mesh size in order to avoid any possibility to hang on to them and they are strengthened at the seams.