Air et Volume has 3500 m2 dedicated to the manufacture and repair of inflatable structures as well as 700 m2 dedicated to cleaning and wintering of the latter, in Nogent-le-Rotrou (28) in the Department of Centre-Val de Loire.
The whole Air et Volume team is at your disposal from Monday to Friday.
Please do not hesitate to contact us at + 33 (0) 2.37.52.97.17.
REPAIR

The qualified and trained personnel of Air et Volume is proficient in sewing repairs as well as in thermic welding repairs.
Air et Volume's factory is equipped with professional sewing and welding machines.
For simple repairs:
 - Upon appointment, you bring your game and Air et Volume will repair it the same day.
- You leave with it as soon as the repair is done.
For longer repairs:
- Upon receipt of your game, Air et Volume sends you an estimate for repair.
- After your validation of the latter, Air et Volume proceeds with the repairs.
- Before and after-photos are taken for each repair.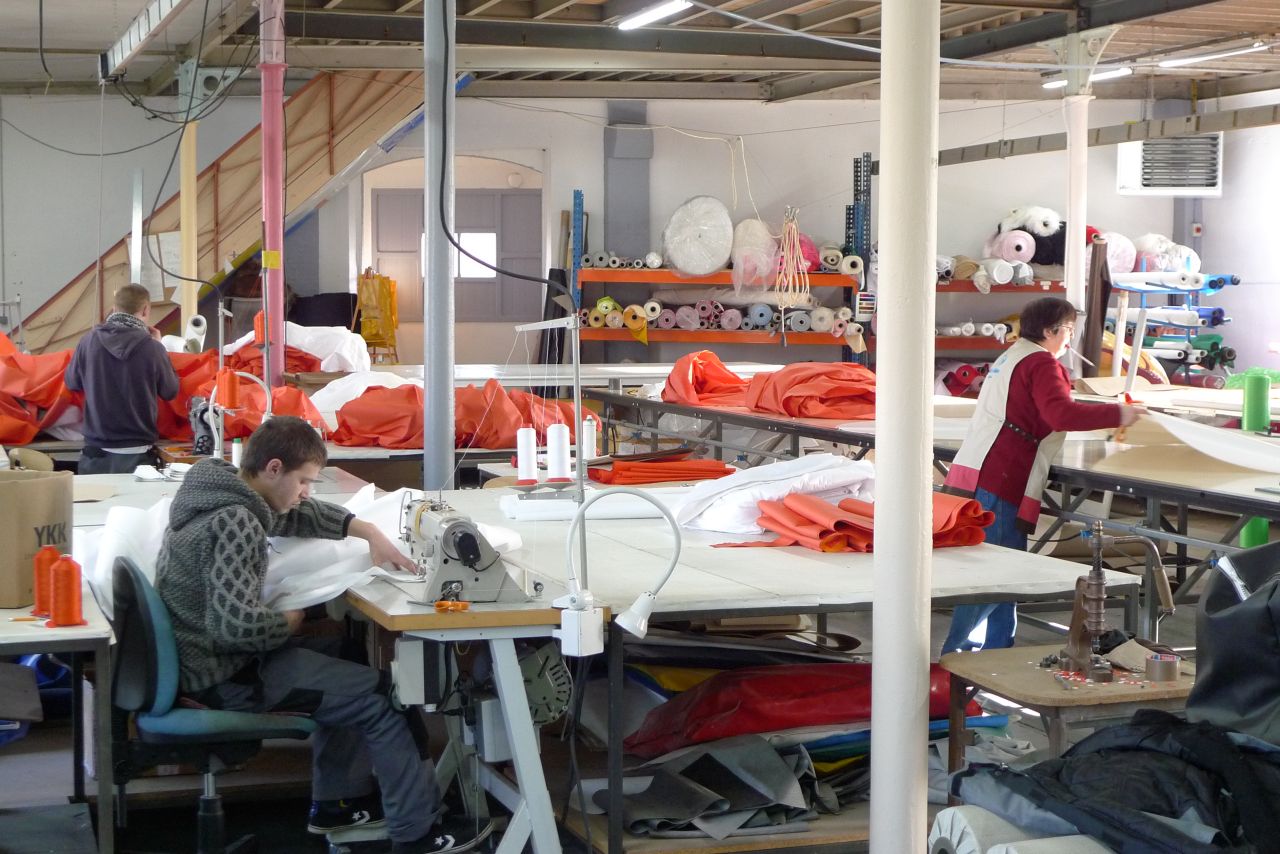 CLEANING - WINTERING
You do not want to clean your inflatable game,
You do not have the qualified staff to carry it out,
You do not have room for its storage:
Air et Volume provides you with a CLEANING - DRYING and STORAGE service throughout the year.
Air et Volume 's teams are experienced and equipped to
- clean your game on the inside and the outside
- dry the inside of your game using a heating blower
- will store your game in a dry and ventilated place.
Upon simple request Air et Volume will equally organize for YOU the to and fro transport of your inflatable game.