Air and Volume After-Sales Service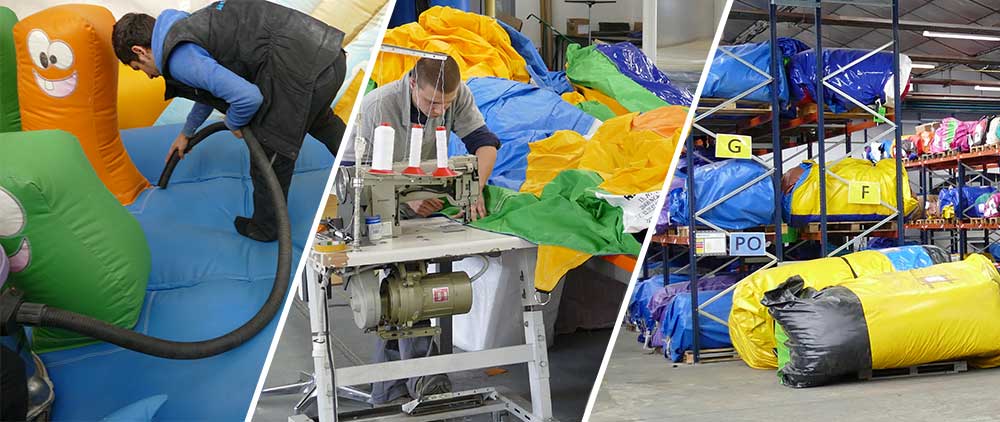 AIR ET VOLUME has 3500m2 dedicated to the manufacture and repair of Inflatable Structures as well as e 700m2 dedicated to the cleaning and wintering of these. ci, in Nogent le Rotrou (28) in the Center department.
The entire AIR ET VOLUME team is at your disposal from Monday to Friday.
Do not hesitate to contact us at 02.37.52.97.17.
REPAIRS
The qualified and trained personnel of Air et Volume master both sewing repairs and thermo-welding. >
Our factory is equipped with professional sewing machines and welding machines.
For simple repairs:By appointment, you bring your game to us and we repair it during the day.
You leave with it as soon as the repair is complete.
For longer repairs:
As soon as we receive your inflatable game, we will send you a repair estimate.
After validation of the one on your part, we proceed to the repairs.
Before/after photos are taken for each repair.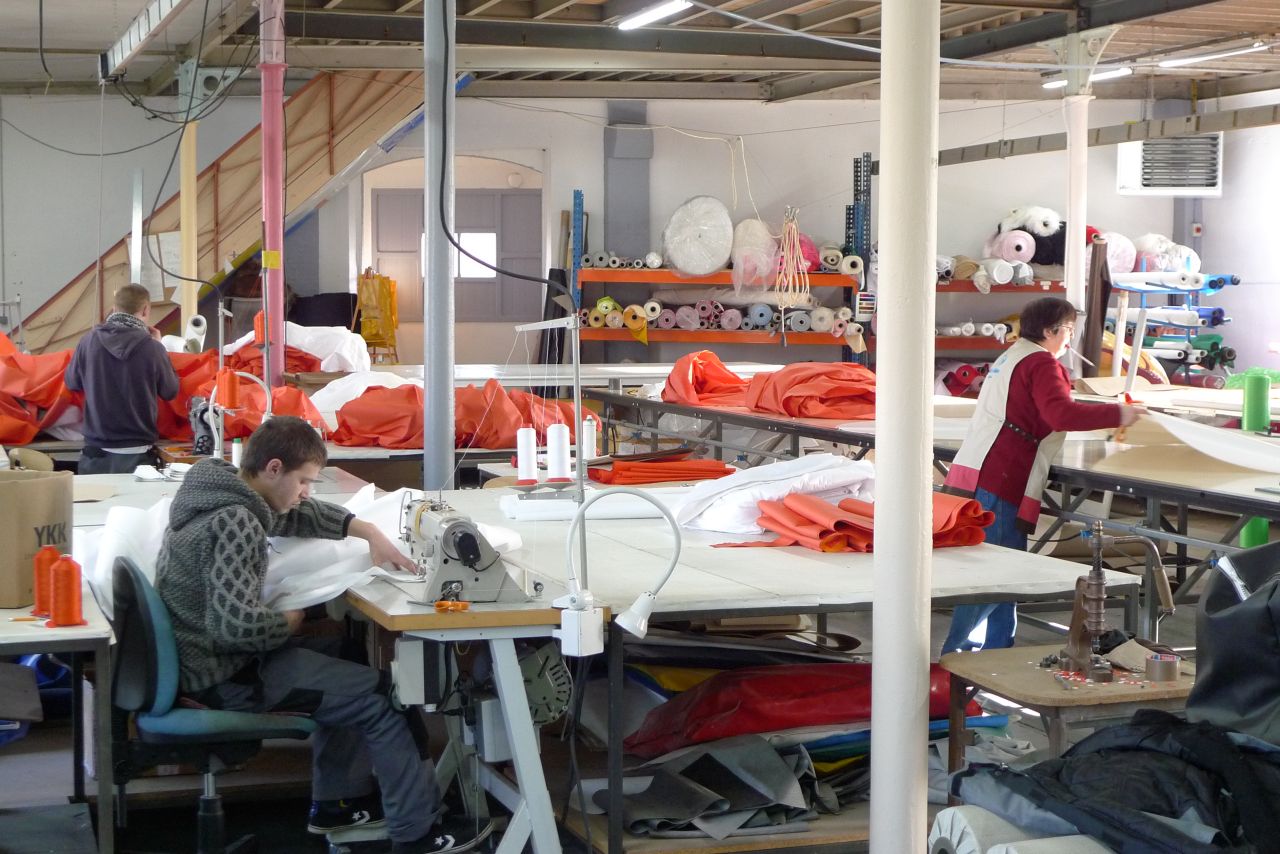 CLEANING / WINTERING
Don't want to clean your inflatable game?
You don't have the qualified personnel for?
No place to store it?
AIR ET VOLUME offers you a complete wintering service with:
CLEANING - DRYING - STORAGE all year round!
Our experienced and equipped teams:
Will clean up your indoor/outdoor game
Dry the inside of your game using a heated blower
Store your inflatable attraction in a dry, ventilated and fire-insured place.
We can organize the return transport of your inflatable game for you on request.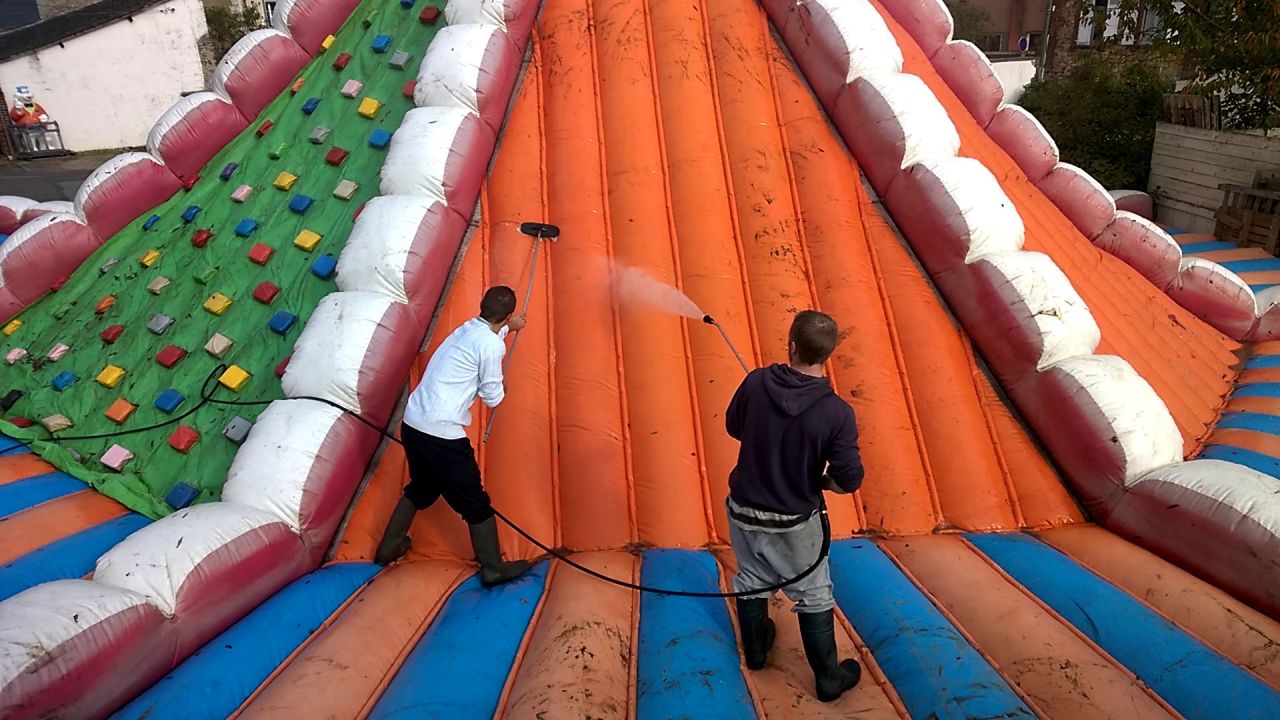 Upon receipt of your inflatable structure, we inspect your game to ensure that it is still in good condition. If repairs are necessary, we establish an estimate. Your inflatable structures are repaired in our workshops by our qualified and experienced staff. We can refurbish certain worn elements such as climbing/descent tarpaulins, protective nets... Your game will be ready for a new season!