Fantastic Giraffe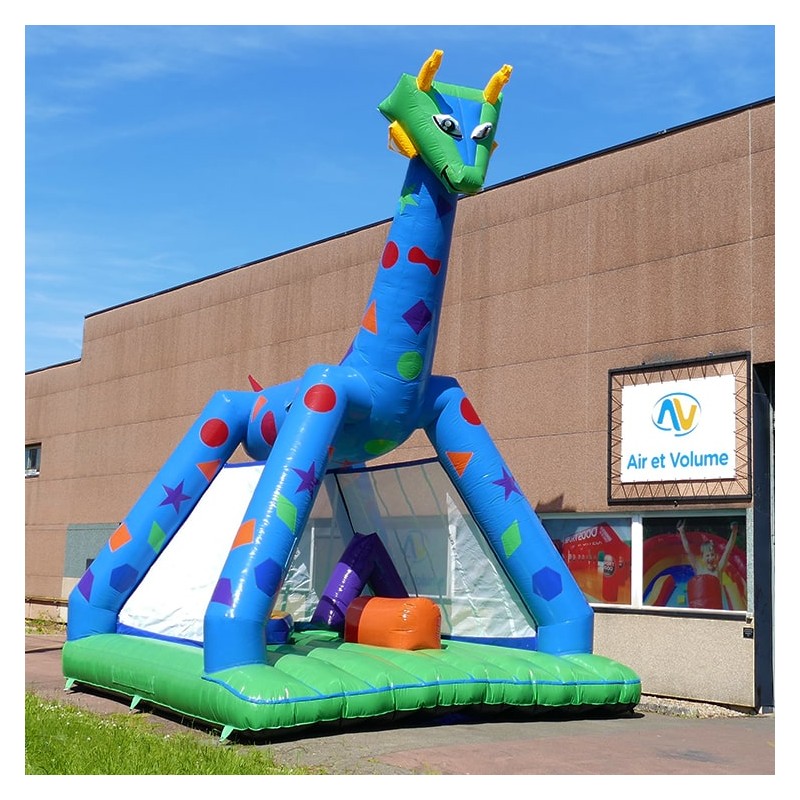 partager
 
Reference produit : SS_17_062
Stock limité
Dimensions :
Largeur : 5,70m
Longueur : 6,50m
Hauteur : 7,80m
renseignement_product
Contact us
Descriptif produits
THE BLUE GIRAFFE : A FANTASTIC INFLATABLE ATTRACTION !
Our very large inflatable giraffe will become a children's best friend! With its large size and its supernatural colors, our inflatable attraction will not go unnoticed on your playground ! Children can give free rein to their imagination in this whimsical world. This bouncy castle Giraffe has a large jumping surface as well as three obstacles: a pommel horse, a hoop in the shape of a triangle and an obstacle on the ground.
Young and old will want to discover this giraffe from the inside and enter the magic of our bouncy castles. For better protection and better visibility, the attraction is surrounded by nets on three of its sides. The body of the giraffe even serves as a roof for the attraction, the children will feel safe inside our majestic animal.
AFNOR 14960 standard
PVC fabric 650 g / m² M2 certified.
The price announced is from Nogent-le-Rotrou.
Spécifications techniques
Nombre de joueurs max. : 10
Age conseillé : 2 years & up
Total product weight : 170 kg
Compositions : Toile PVC 650 g/m² certifiée M2
Norme : AFNOR 14960
Documentations
Accessoires fournis
 Slinging halyard
 Stakes
 Guarantee 3 years
 1 Soufflerie 1,1 KW
 Repair Kit
 Assembly instruct...

 Floor tarpaulin
Sur le même thème :