Bumper Boat Simple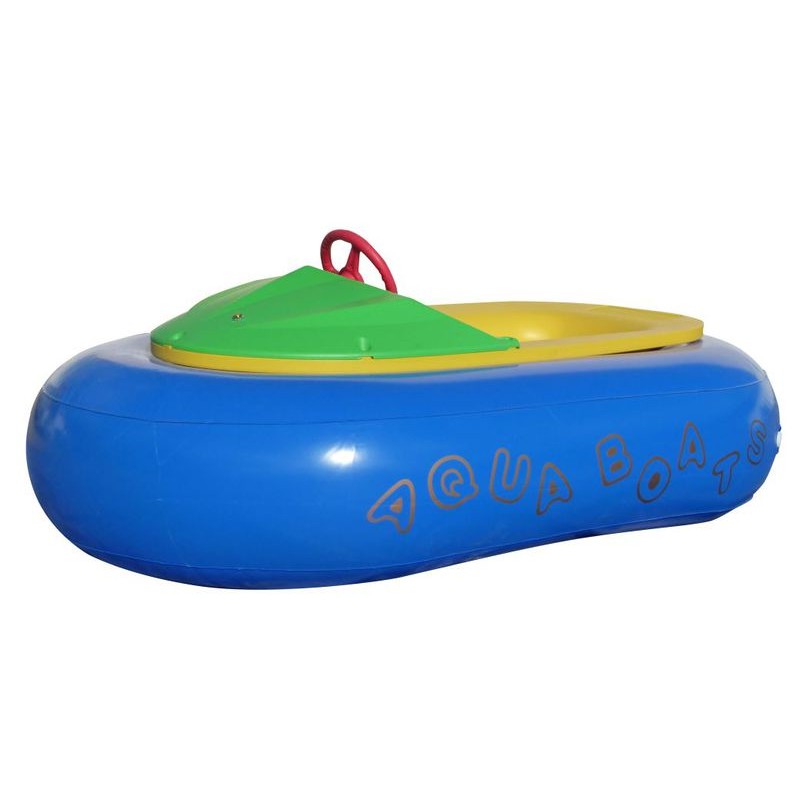 partager
 
Product reference : DV_12_025
Dimensions :
Width : 1,20m
Length : 1,60m
Height : 0,80m
renseignement_product
Contact us
Description
Here is a very original inflatable attraction! She has the great magic that bumper cars have on children, but this time on the water!
These small electric boats with a resin shell are protected all around with an inflatable ship-shaped ring to enable children to collide with others in all security. You only need to turn the steering wheel to steer the boatby yourself !
Every boat has its own battery and a timer with which you can adjust to your liking the time of use.
Fun, security and productivity with this product that contains the following :
 a hard plastic shell with steering unit
a watertight boat-shaped inflatable float
an electric battery in its waterproof casing
A set of loudspeaker with mp3 player to play music
An electronic timer with a magnetic key switch
Choose from a big range of colors !
Maximum load weight : 40 kg
Air et Volume invites you to discover the entire range of our inflatable aquatic games in different sizes and colors with or without themes.
On all the models of the range of our inflatable aquatic games, Air et Volume guarantees, thanks to 33 years of existing know-how in the making of inflatable structures, a very high-quality manufacturing of its inflatable structures accomplished with high-resistance materials (double and fourfold sewings, AFNOR Standards 14960).
The price is quoted ex works. 
Technical specifications
Number of players max. : 4
Recommended age : 6 years & up
Total product weight : 15 kg
Documentations
Supplied accessories
 Assembly instruct...
 Repair Kit