City Slide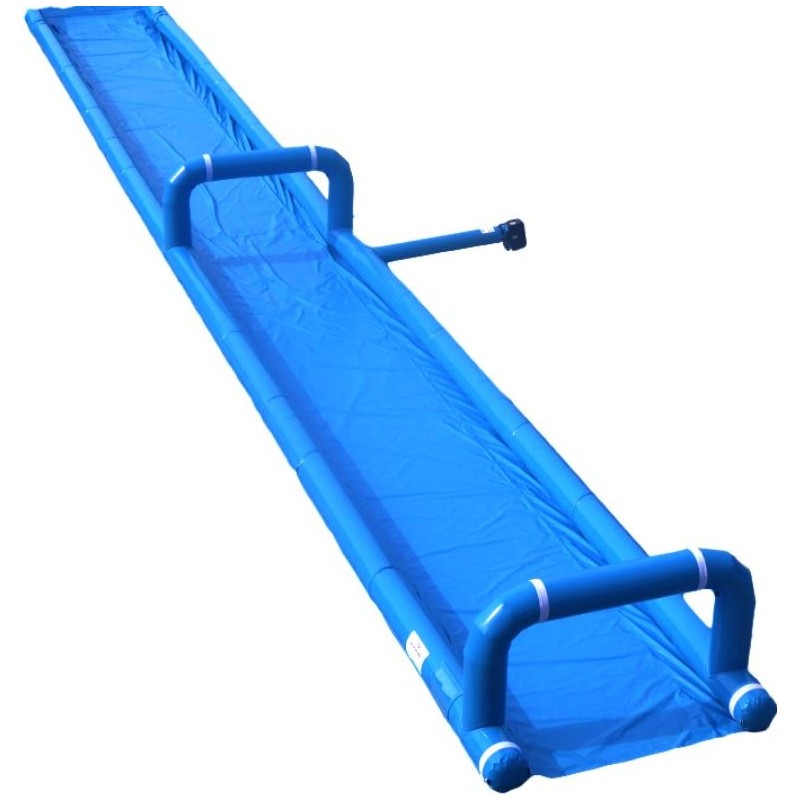 partager
 
Product reference : JI_18_077
In stock
Dimensions :
Width : 3,50m
Length : 30m
Height : 2m
renseignement_product
Contact us
Description
The City Slide: a thrilling aquatic sliding track!
With the City Slide, transform a natural slope into a giant water slide! In the city, in the fields, on the ski slopes, our City Slide is installed everywhere! Turn your sloping terrain into a real sliding track. You can thus use a natural descent so that it becomes a thrilling sliding attraction!
You have the possibility to connect a garden hose to the connection (s) provided for this purpose so that a fine rain can fall from the two arches making your track even more slippery ... and faster! For even more speed, you can add soap to the sliding track.
Create the event with a giant inflatable slide!
You can connect as many modules of 30 meters of City Slide as you want and thus create a giant sliding track for a collective slide that will be remembered for a long time. It is a sliding game that can be used by children as well as by adults. The players can very well descend the sliding track aboard inflatable buoys of all kinds, disguises ... It is a delirious animation which will surge in your city or playground. An inflatable landing module (optional) will stop your sensational slide!
On hard ground, to protect the City Slide and its reception module, we recommend black foam tiles to be placed underneath.
PVC fabric 650 g/ m² M2 fire-rated.
The price is quoted ex works.
Technical specifications
Recommended age : 6 years & up
Total product weight : 200 kg
Composition : Toile PVC 650 g/m² certifiée M2
Standard : AFNOR 14960
Dimensions Folded Set :
Thème : Sans Thème
Documentations
Supplied accessories
 Stakes
 Assembly instruct...
 Guarantee 3 years
 Repair Kit
 1 Soufflerie 1,5 KW