Belly Slide Wolf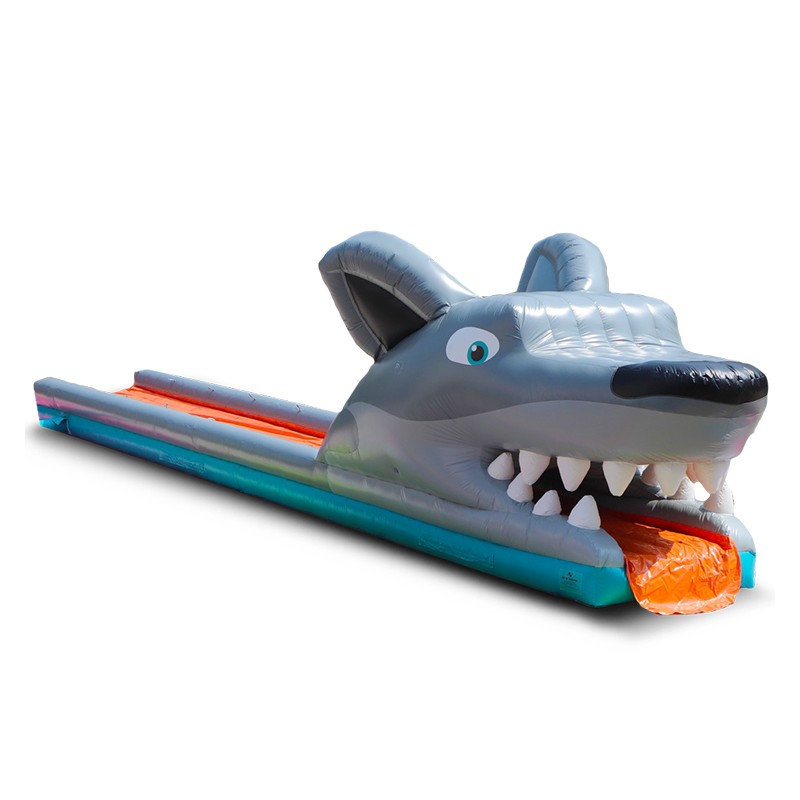 partager
 
Reference produit : JI_19_117
En stock
Dimensions :
Largeur : 2,60m
Longueur : 18m
Hauteur : 5,50m
renseignement_product
Contact us
Descriptif produits
SLIDE IN THE GULLE OF THE WOLF WITH THIS INFLATABLE bellyslide 1 TRACK
Gain momentum and dive head first on this inflatable slide! The Ventriglisse Loup will be the flagship activity of your outdoor activity area. The Loup inflatable sliding track is equipped with a water inlet in the mouth of the wolf transforming the track into a real water game. You can also insert a micro-perforated garden hose along the entire length of the slide to water the entire length of the slide. For even more speed, do not hesitate to use soap! The slides will be ultra fast and more numerous.
The Ventriglisse is still a popular activity for children and adults as well. It is a very simple water attraction to set up and very refreshing in summer. It is also possible to use this ventriglisse without water thanks to our sliding PVC aprons. You can therefore use your Ventriglisse Loup all year round.
AFNOR 14960 standard
PVC fabric 650 g / m² M2 certified.
The price announced is from Nogent-le-Rotrou.
How to use the Belly Slide in aquatic mode
Spécifications techniques
Nombre de joueurs max. : 4
Age conseillé : 6 years & up
Total product weight : 250 kg
Compositions : Toile PVC 650 g/m² certifiée M2
Norme : AFNOR 14960
Accessoires fournis
 Repair Kit
 Slinging halyard
 Guarantee 3 years
 1 Soufflerie 1,1 KW

 Floor tarpaulin
 Stakes
 Assembly instruct...
Sur le même thème :