Moon Jump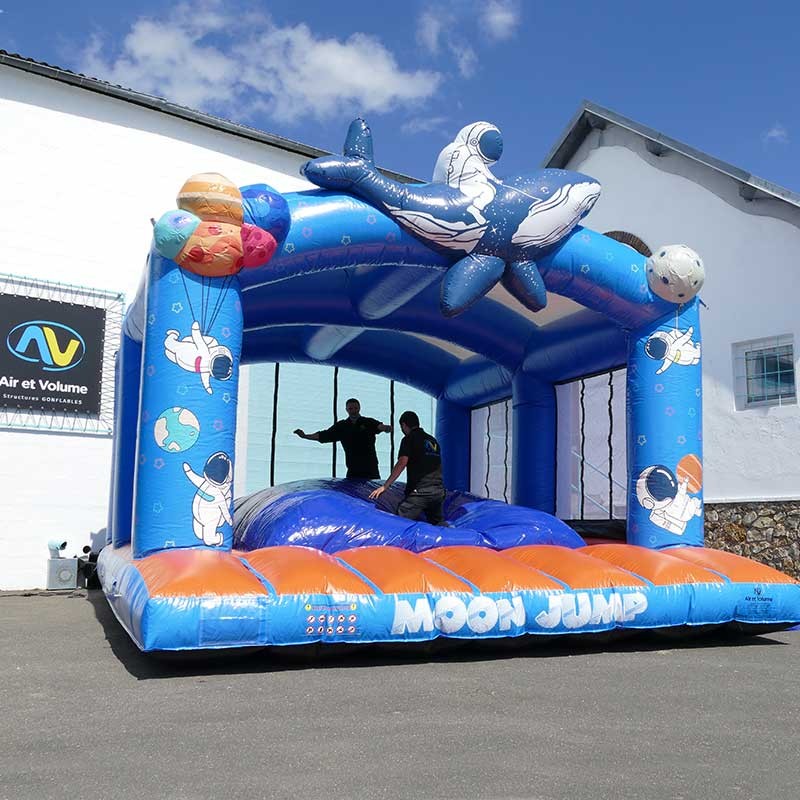 partager
 
Reference produit : ES_21_015
En stock
Dimensions :
Largeur : 5m
Longueur : 7m
Hauteur : 4,25m
renseignement_product
Contact us
Descriptif produits
Moon Jump: An Inflatable Game to bounce off the Moon !
This Moon Jump inflatable game is part of our Soft Mountain or Soft Dome inflatable game range. The "Soft Dome" part of this inflatable structure is a lot of fun because falls are frequent, especially if other players jump on it to make everything move! Kids will love climbing, jumping and bouncing on this soft surface to heckle and knock their friends over. Nothing more fun than a soft mountain! This space-themed inflatable game will take you to the Moon. Children will imagine themselves as an astronaut walking on the surface of the Moon.
The progression on the soft dome will not be done easily, each of the players evolving on this structure will be able to destabilize the dome to trip all the other adventure companions. Laughs guaranteed. The return to Earth will be safe. Indeed, the structure is equipped with protective nets all around the game. The inflatable mattress will receive all falls gently.
Spécifications techniques
Nombre de joueurs max. : 10
Age conseillé : 6 years & up
Total product weight : 170 kg
Compositions : Toile PVC 650 g/m² certifiée M2
Norme : AFNOR 14960
Documentations
Accessoires fournis
 Guarantee 3 years
 Stakes
 Repair Kit

 Floor tarpaulin
 1 Soufflerie 1,1 KW
 Assembly instruct...
 Slinging halyard
Vous pourriez être intéressé par :