
  Inflatable games

Inflatable games

  PLV

PLV

  Inflatable Signs

Inflatable Signs

  Costumes

Costumes

  Custom Inflatable

Custom Inflatable
Solution Hydroalcoolique à efficacité anti-microbienne et virucide - 20 Litres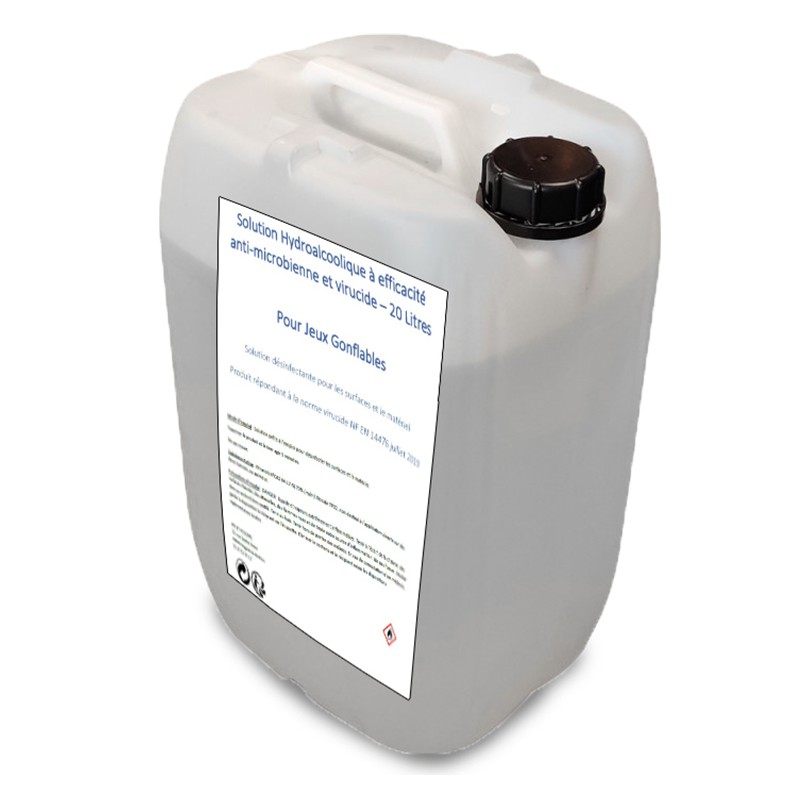 partager
 
Reference produit : DV_20_125
En stock
renseignement_product
Contact us
Descriptif produits
Hydroalcoholic solution with anti-microbial and virucidal efficacy
Disinfectant solution for Inflatable Games Product meeting the virucidal standard NF EN 14476 July 2019
Instructions for use: Ready-to-use solution for disinfecting surfaces and equipment. Spray on the product and leave to act for 5 minutes. Do not rinse. Repeat the operation several times a day. Active substance: Ethanol (CAS No. 64-17-5) 70% (m / m) Biocide TP02, not intended for direct application to humans or animals.
SU21, SU22, PC8
Hazard statements: H225 and H319
Spécifications techniques
Total product weight : 20 kg
Norme :
Documentations
Related Products
Interlocking foam floor...
€16.00/H.T.
Repair kit
€65.00/H.T.
Mississippi Boat
€300.00/H.T.
Waterproof cover for...
€39.00/H.T.
Black foam slabs
€15.30/H.T.
Washing agent for...
€29.50/H.T.